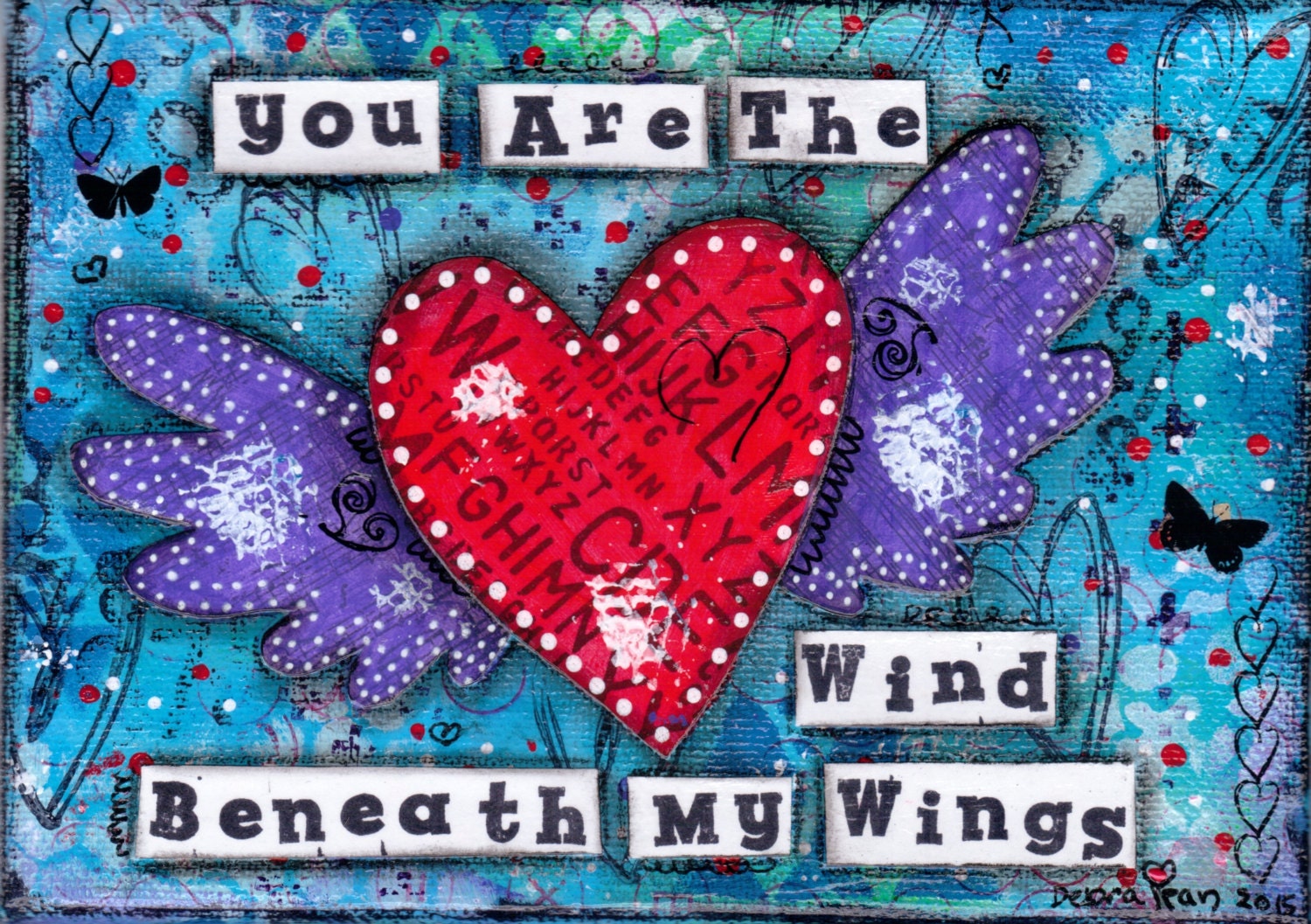 Sometimes there are moments you cannot deny are signs from Spirit. You can say they're mere coincidences, but your heart knows different.
One of my patient's sons told me this story: his mom had passed away a few years ago.  She had a favorite song, but he couldn't remember the name of it.  He was upstairs cleaning before the funeral and thinking about the song and a book fell off the shelf, after it a post- it note fluttered to the ground.  When he picked it up, he read the words "You are the wind beneath my wings." They played this song at his mom's funeral.  A few months later he was in his car thinking about her, he asked out loud if she was ok, he just needed to know. He turned on the radio and the words "You are the wind beneath my wings…" sang to him.  He smiled at me when he told me this, his mind struggled with the idea that this really happened, but his heart knew.
Just the other day my neighbor was celebrating her birthday.  Her son died two years ago; every celebration is bittersweet for her. My son and I were picking out a card for her, my son picked one with birds and words of encouragement- it was a beautiful card, so our search was done. When we got home, I asked him to sign it and when I looked at the bottom left corner of the card, I realized there was a bible verse, which I hadn't really noticed before, it was from the book of James. This is her son's name. He had already signed it.  What a lovely gift for his Mom.
Our lives are full of Love and Support from the Spirit World.  If we remain open, we will see not only with our eyes but our hearts that the bonds of Love are never broken and our Loved Ones remain in the Heart of God.